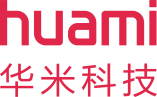 Company: Huami Corporation
Symbol: HMI
Description: They are transforming the way individuals connect with the Internet and with each other through smart wearable technology and data-driven innovations.
Shares: 10 million ADS
Price Range: $10.00-$12.00
Trade Date: 2/8
Underwriter(s): Credit Suisse, Citigroup, China Renaissance
Terms Added: 1-26-18
Business: They shipped 11.6 million units of smart wearable devices in the first nine months of 2017, more than any other company in the world, according to the Frost & Sullivan Report. As of September 30, 2017, they had shipped a total of 45.3 million devices since their inception in 2013, quickly establishing their global market position and recognition.
They believe they have one of the largest biometric and activity databases in the global smart wearables industry. Their mobile apps, Mi Fit and Amazfit, work hand in hand with their smart wearable devices and provide users with a comprehensive view and analysis of their biometric and activity data. As of September 30, 2017, their mobile apps had 49.6 million registered users, from whom they collect over 10 dimensions of measurement that include heart rate, ECG, weight, body fat compositions, GPS running track, steps, sleeping duration, etc.
Financials: They have achieved significant growth since their inception. Their revenues increased by 73.6% from RMB896.5 million in the year ended December 31, 2015 to RMB1,556.5 million (US$233.9 million) in the year ended December 31, 2016, and increased by 37.4% from RMB943.5 million for the nine months ended September 30, 2016 to RMB1,296.2 million (US$194.8 million) for the same period of 2017.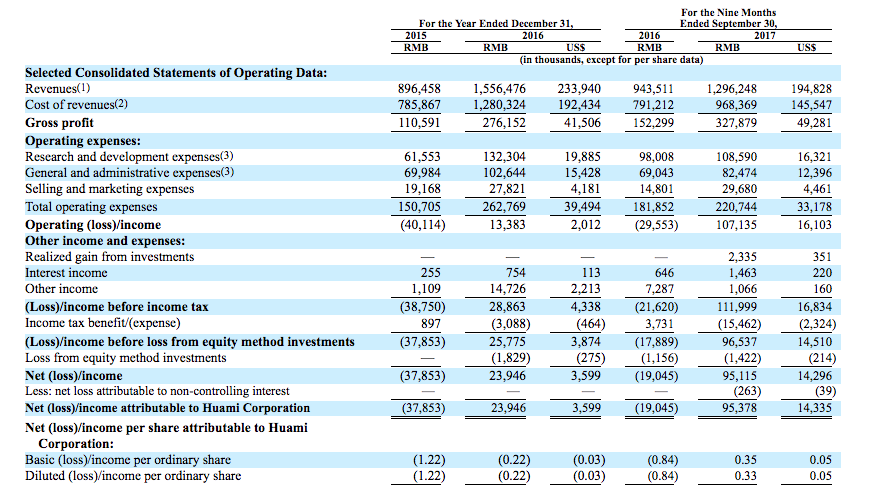 Book-Building Status: The way the book comes together during the week of the roadshow is the most critical indicator to first-day and first-week performance. IPO Boutique uses its 45 years of experience and sources all over the street to gather daily subscription levels, specific price guidance and what type of investors are currently in the book or are anchoring orders in the book. In addition, recent underwriter performance on sector specific deals is a strong factor that IPO Boutique takes into account when determining if our clients should indicate for any offering.
IPO Boutique subscription clients receive daily updates on this critical information.
Conclusion: IPO Boutique provides ratings, daily commentary and a forecast for how this IPO will open vs. its offering price. We have kept a track record with our performance for last 12 years at our website. Additionally, here's a 2017 recap of our performance to showcase the value of IPO Boutique's service.
Indicate with confidence, SUBSCRIBE today.